7th Annual Mickey Mantle Classic Ceremony
---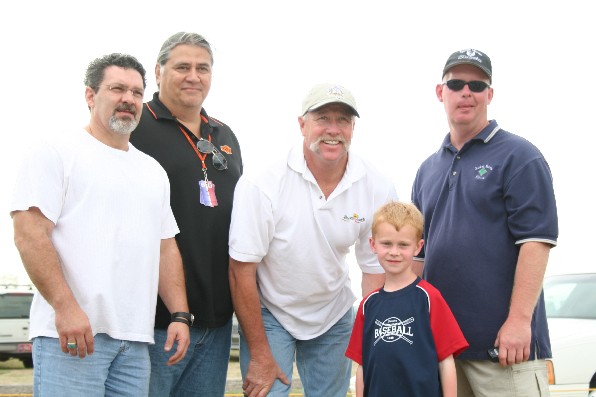 Goose poses with Miami Mayor Brent Brassfield, Quapaw Casino executive
JR Mathews, Tournament Director Brian Waybright
and son Bryce upon his arrival.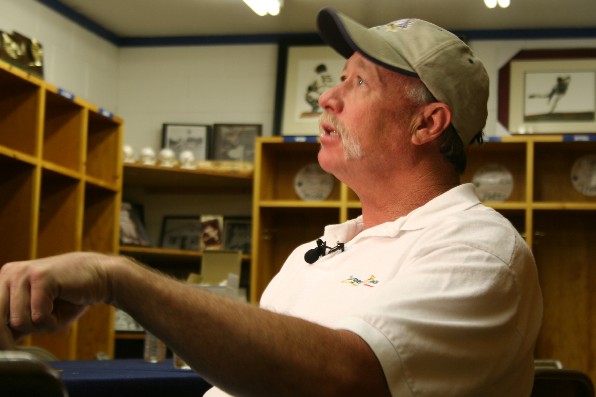 Goose doing an interview in the clubhouse prior to the ceremony and signing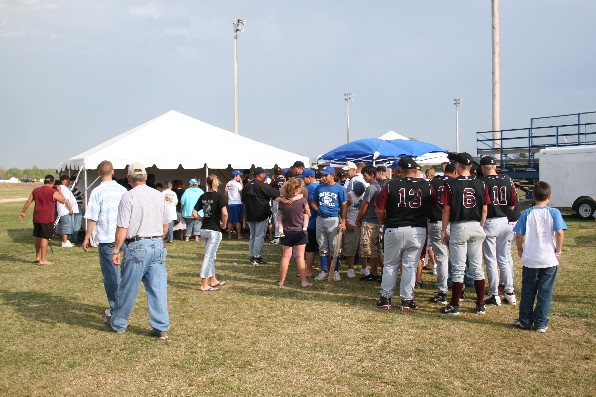 Fans begin to line up for autographs in the silent auction tent.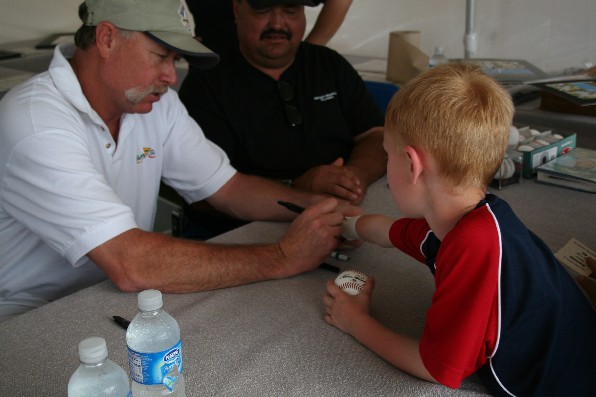 Goose signing an autograph for young fan Bryce Waybright.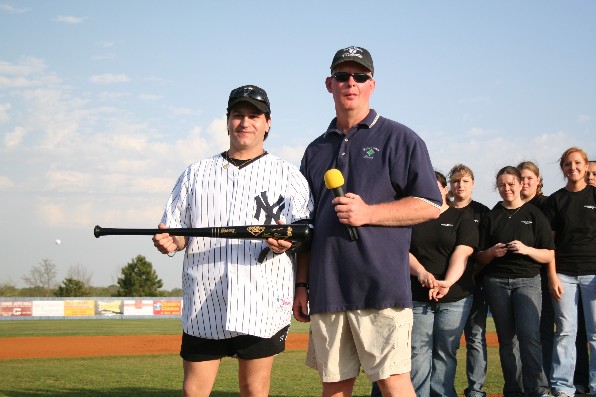 New York Graphic Artist Dave Pucciarelli accepts the 7th Annual Comet Award
for his outstanding contributions to the Mickey Mantle Classic.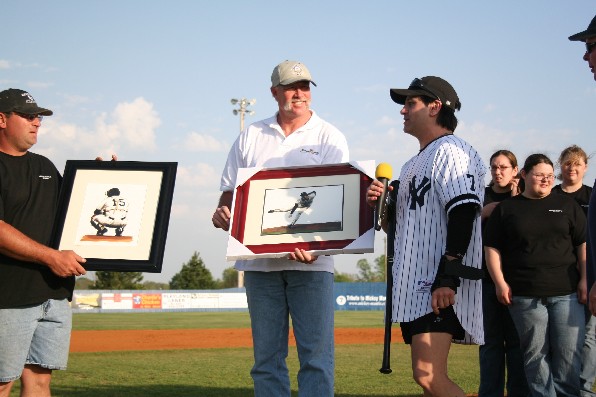 David presents his original artwork of Thurman Munson and the Goose
to Goose Gossage prior to the 1st pitch of the championship games.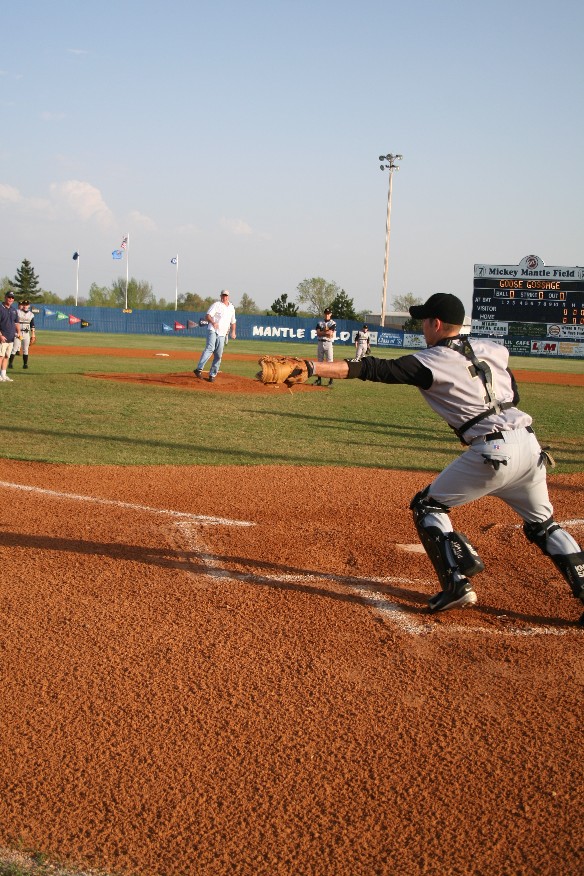 Goose Gosssage throwing out the first pitch
of the 7th Annual Championship Games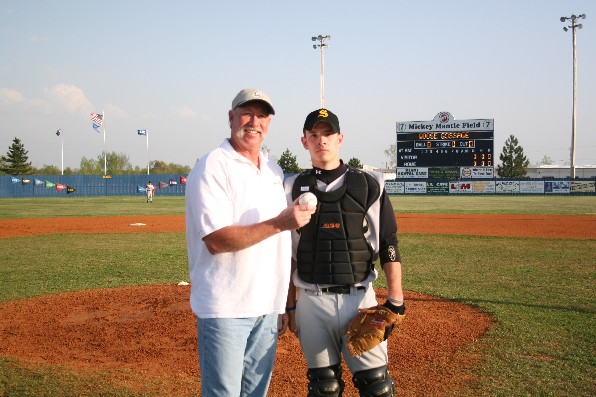 The Battery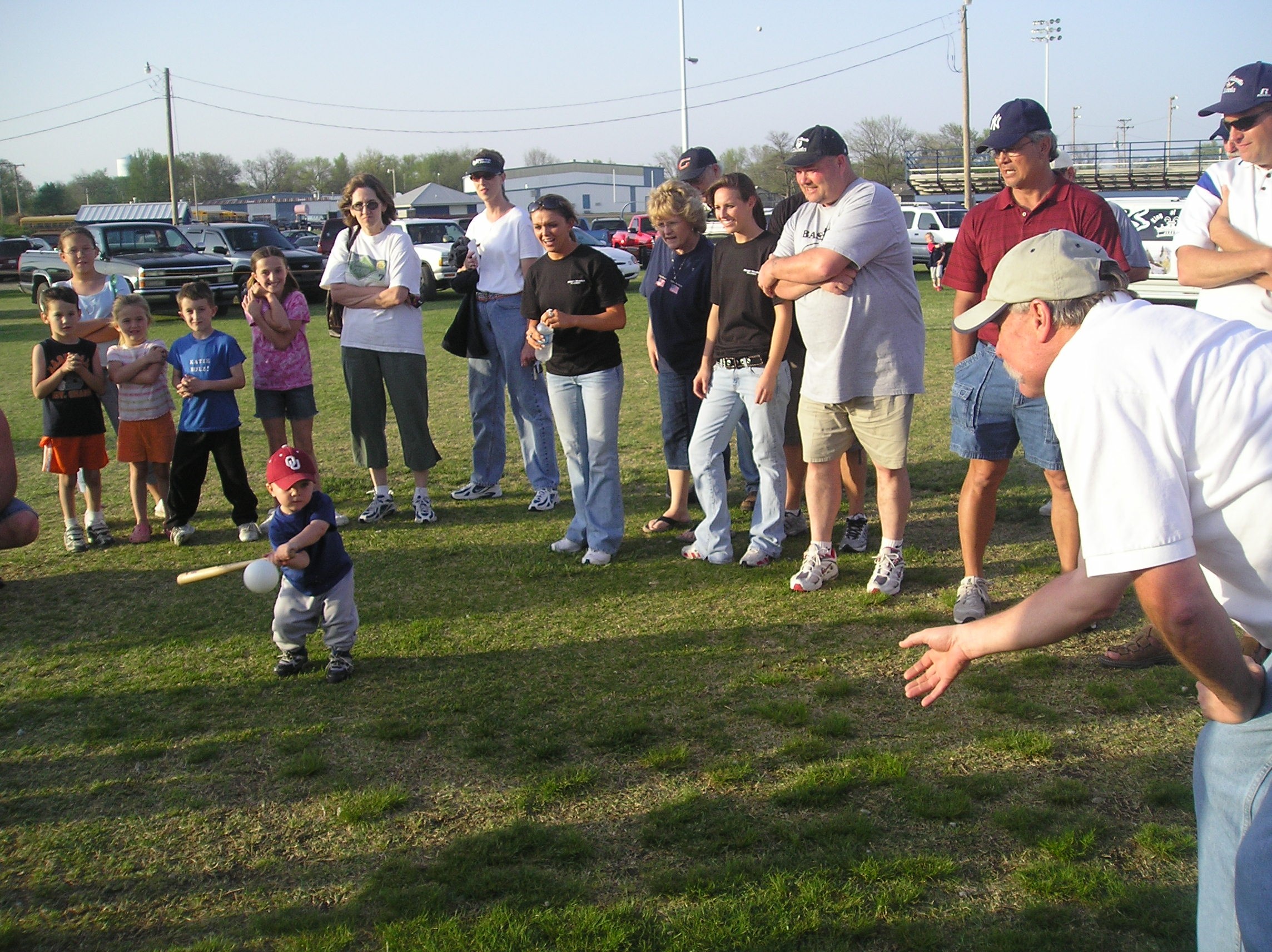 " Innocence of the Game"
Goose Gossage pitches to a future slugger before departing Mickey Mantle Field.
"Having fun at the Park! This is what the Mickey Mantle Classic is all about."
Check back soon for more pictures of the 7th Annual Mickey Mantle Classic.
We are proud to announce that former Yankee Great Goose Gossage
attended Mickey Mantle Field for a Meet / Greet session and to sign autographs at 4:00 on Saturday April 15, 2006 as a special guest of the Mickey Mantle Classic
New York graphic artist David Pucciarelli produced a limited edition of 54 Gossage lithographs specifically for this event; these are available for purchase.
Following a brief ceremony, Goose Gossage threw out the 1st pitch to begin the Championship games of the 7th Annual Mickey Mantle Classic.
The Mickey Mantle Classic would like to recognize and express our appreciation to former Comet Award Recipient and Guest Sponsor: QUAPAW CASINO
---