2001 Mickey Mantle Classic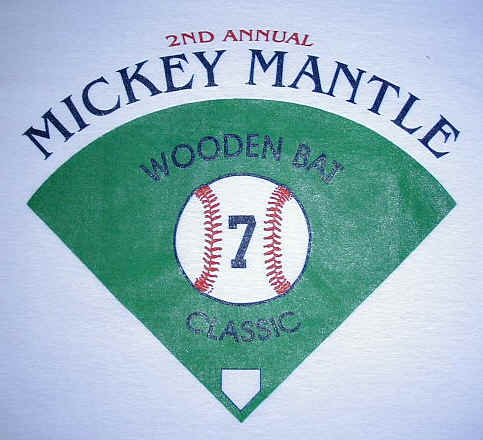 The 2nd Annual Mickey Mantle Classic baseball tournament was held in Commerce, OK April 10-14, 2001.
On Saturday, April 14th, the school gymnasium was the site of one of the largest collections of Mantle memorabilia in the country courtesy of Randall Swearingen. Johnny Blanchard (former Yankee catcher and Mickey's teammate) was on hand to sign autographs and to offer baseball tips. Bob Mallon, Mickey's first roommate on the 1949 Independence Yankees was also on hand for the event. Author, John Hall, was present offering KOM memorabilia and sharing memories.
Below are some thumbnail images of the event. You can click on any picture to see a larger copy of that same picture.
Wide angle views of Mickey Mantle exhibit
Closer views of Mickey Mantle exhibit
#1 Bob Mallon, Randall Swearingen and Johnny Blanchard
#2 Johnny Blanchard and Randall Swearingen
#3 John Hall and Johnny Blanchard
#4 Johnny offering free batting instruction
#5 Johnny signing for fans
Johnny holding a baseball clinic for the Commerce Tiger baseball team